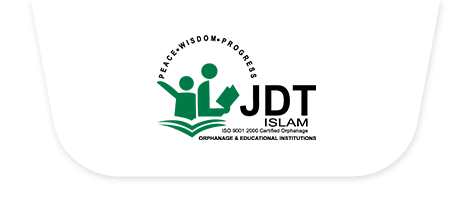 Navigating to JDT Islam Campus, Kozhikode:
We are delighted to provide you with convenient directions to reach our esteemed JDT Islam Campus in Kozhikode. Located in a prime area of the city, our campus offers easy accessibility for all visitors.
By Air
If you're arriving by air, the nearest airport is Calicut International Airport (CCJ). From there, you can hire a taxi or take public transportation to reach our campus, which is approximately 28 kilometers away.
By Train
For those traveling by train, Kozhikode Railway Station is the nearest major railway station. Upon arrival, you can avail yourself of local transportation options such as taxis or buses to reach our campus, situated around 10 kilometers from the station.
By Road
If you're traveling by road, our campus is well-connected through a network of highways. You can enter "JDT Islam Campus, Kozhikode" into your GPS navigation app for accurate directions. For those arriving from nearby cities, our campus is easily accessible via well-maintained roads.
Feel free to reach out to our campus administration for any further assistance or clarifications regarding directions. We look forward to welcoming you to our vibrant and dynamic campus at JDT Islam.
When visiting the JDT Islam Campus in Kozhikode, there are several nearby attractions that our esteemed guests may consider exploring. Here are a few recommended places to visit:
These are just a few of the many attractions that Kozhikode has to offer. Your visit to the JDT Islam Campus provides an excellent opportunity to explore the rich cultural and natural heritage of this vibrant city.