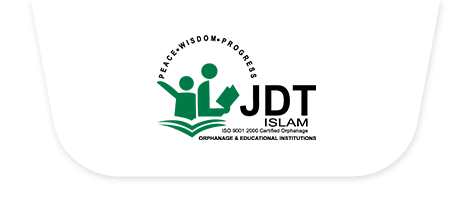 Computer Lab
Computer lab facility that provides students with access to computers and other computing resources,it have large number of computers that students can use for their coursework. They may also have access to other computing resources, it is equipped with a variety of computers, software, and peripherals. The lab is fully functional during the working hours of college and is available to access to students for their needs. This are all under the supervision of highly qualified professionals and the students get assistance from the teaches for their activities related to academic on time.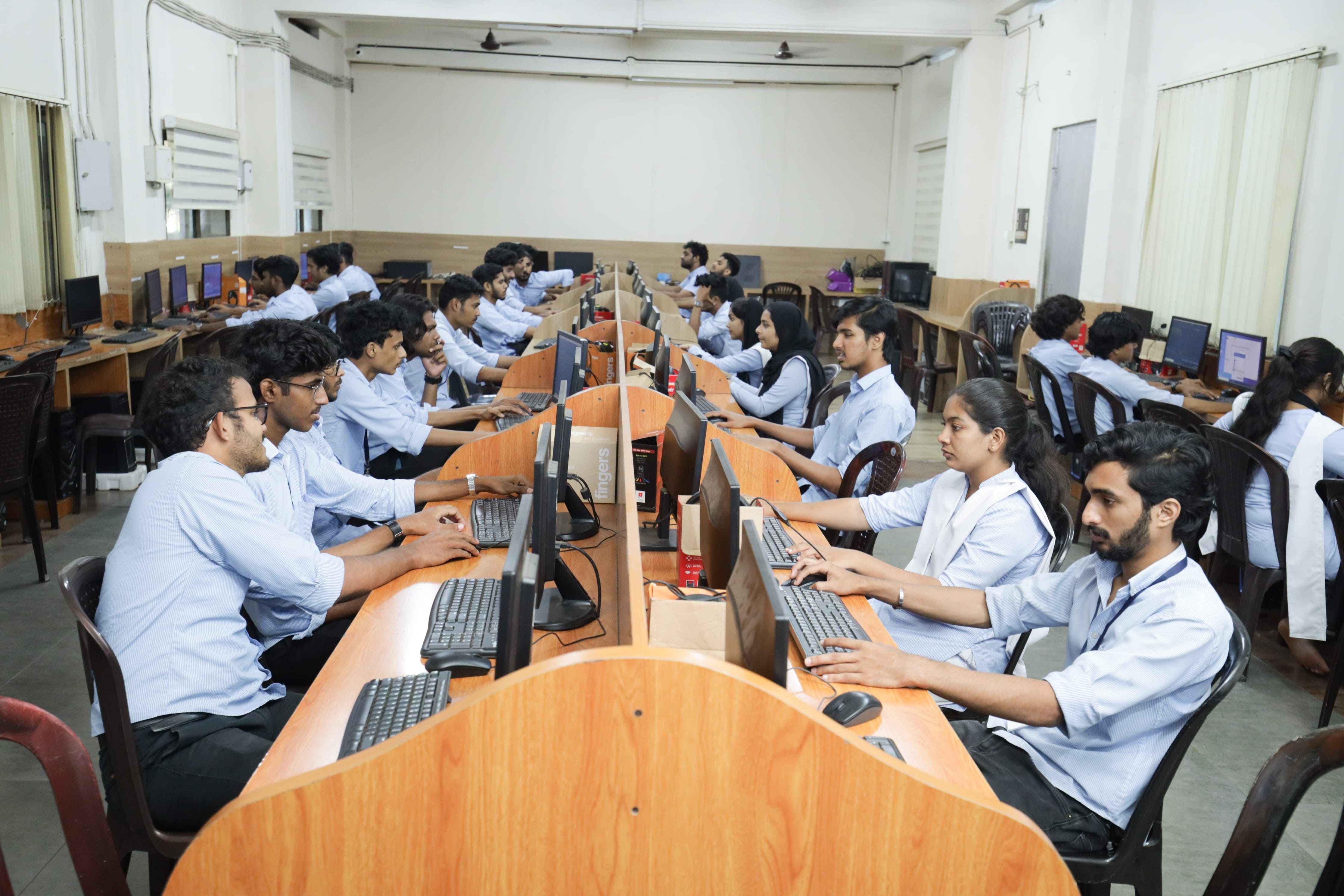 Chemistry Lab
Chemistry lab facility available with all required chemicals and equipments where students conduct chemical experiments and analysis. And this are equipped with a variety of specialised equipment, such as fume hoods, balances, and analytical instruments. it have access to a wide range of chemicals, including both common and exotic substances. This allows students and researchers to experiment with a variety of materials and to learn about the properties of different chemicals.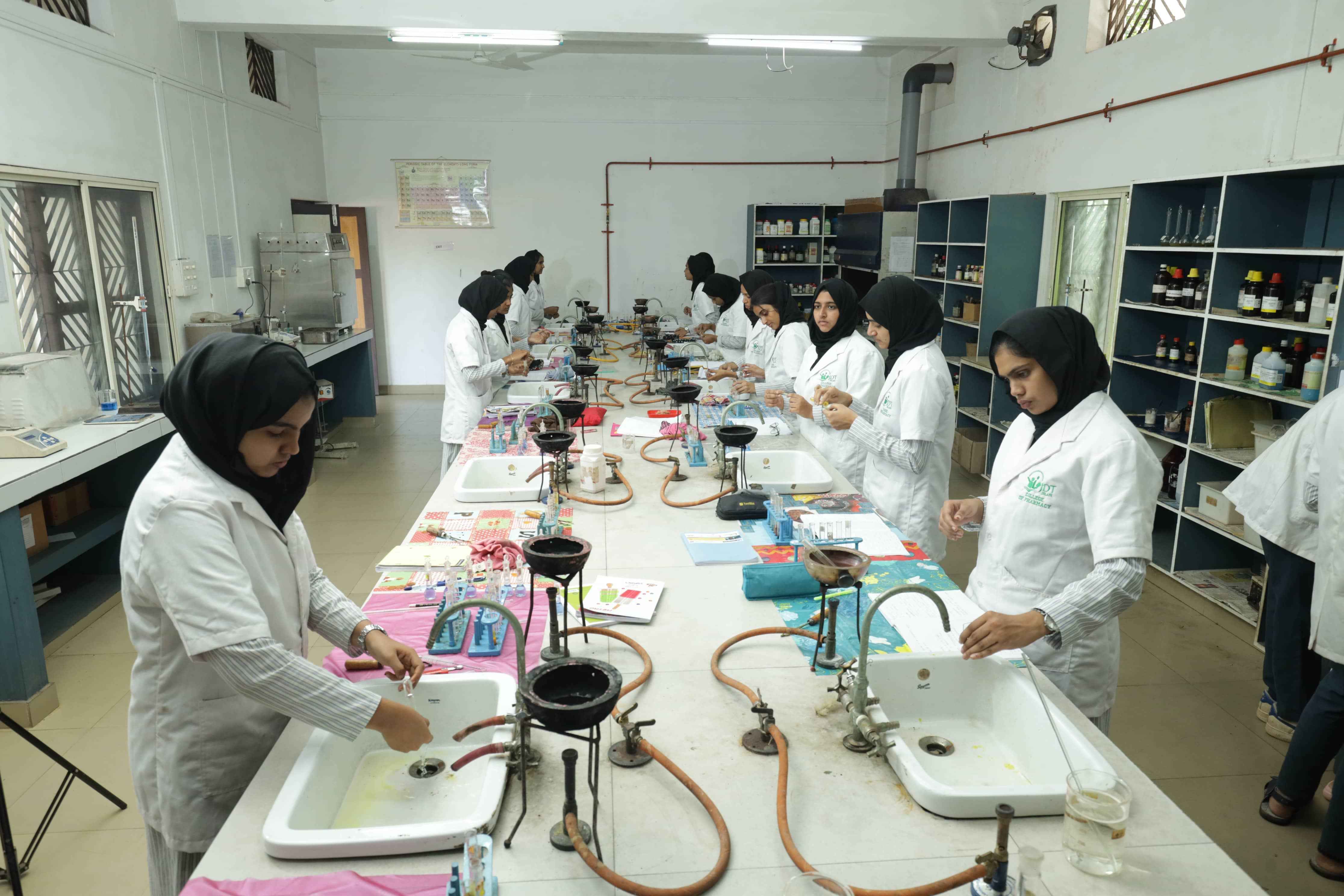 Nursing Foundation Lab
Nursing labs are an essential part of nursing education. They provide students with the opportunity to practice nursing skills in a safe and controlled environment. Nursing labs typically have life-like manikins that can simulate a variety of medical conditions. This allows students to practice their skills on a realistic patient. also it have realistic medical equipment, such as stethoscopes, IV pumps, and defibrillators. This allows students to practice using the equipment they will encounter in clinical settings.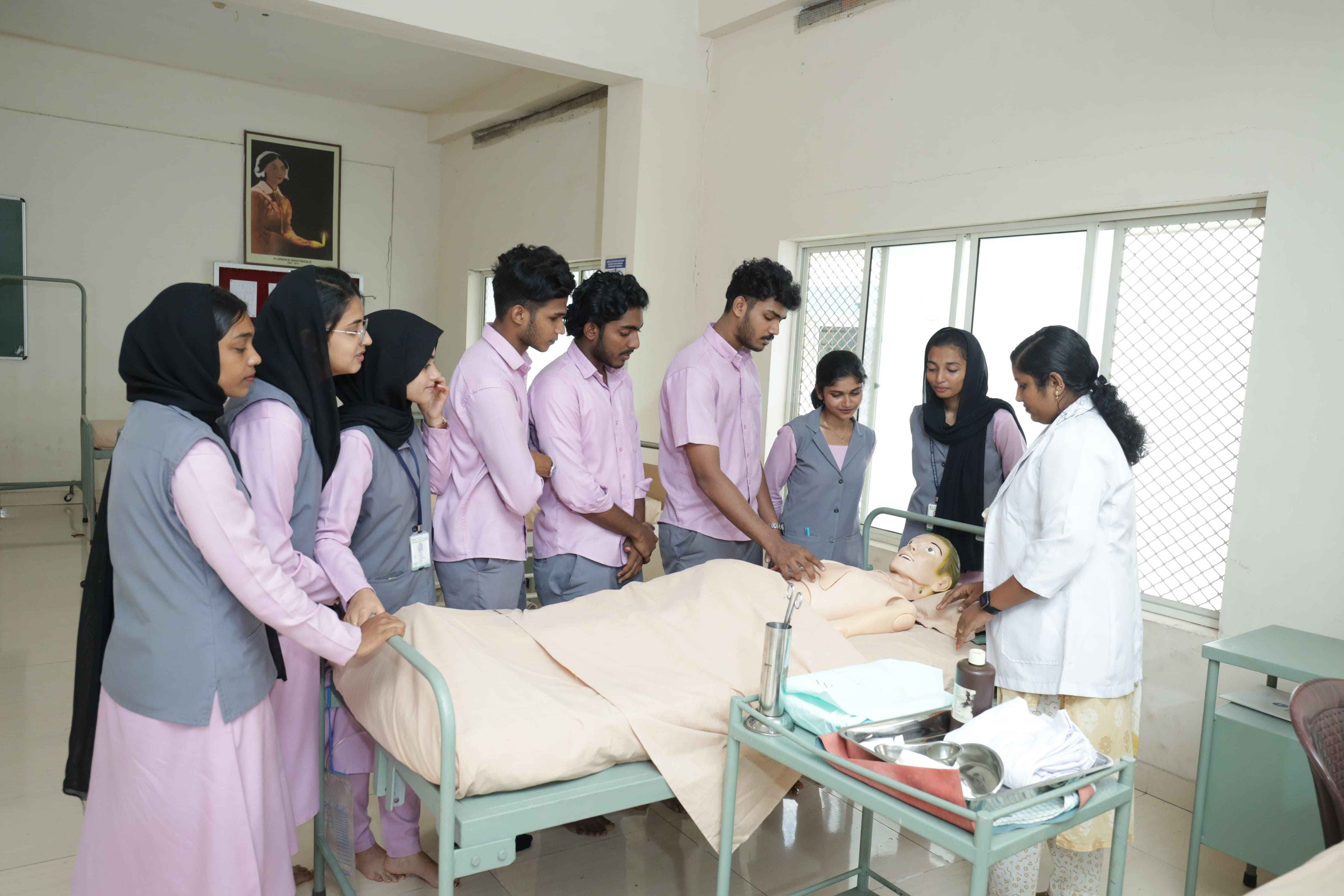 The Electrical Machine
The electrical machine lab is a facility where students can study the operation and performance of electrical machines.Electrical machine labs have a variety of equipment such as Electrical machines,Measuring instruments,Control equipment etc. They provide a hands-on environment where students can learn about the principles of electrical machines and how to apply them to real-world applications.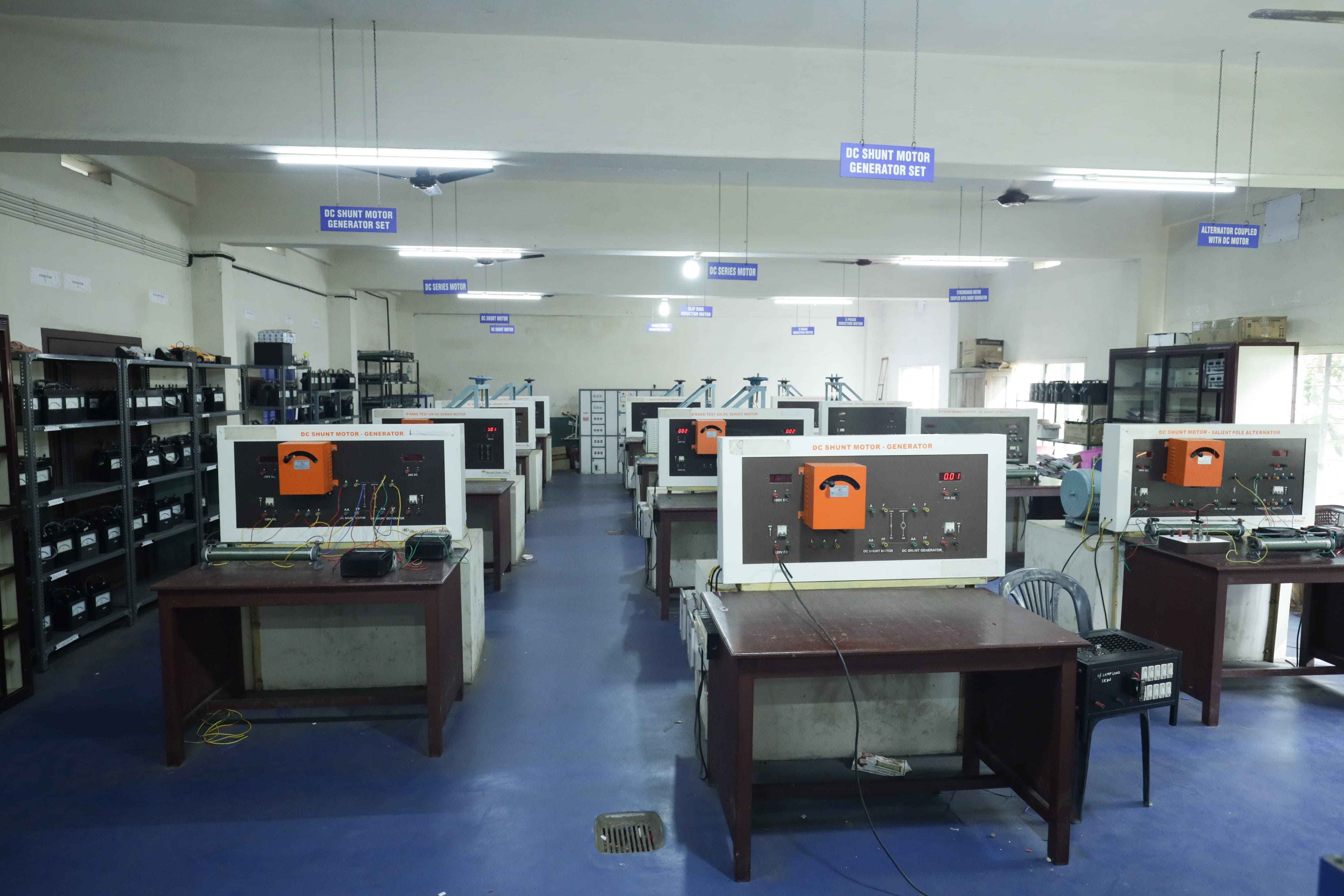 Library Facility
Library have large collection of books, other printed materials, and other materials, such as manuscripts, maps, musical scores, films, tapes, CDs, DVDs, Blu-ray Discs, e-books, audiobooks, databases, and other formats. It is organised for use and maintained by a library staff, usually known as librarians. The libraries are owned and operated by college. They provide resources to students, faculty, and staff.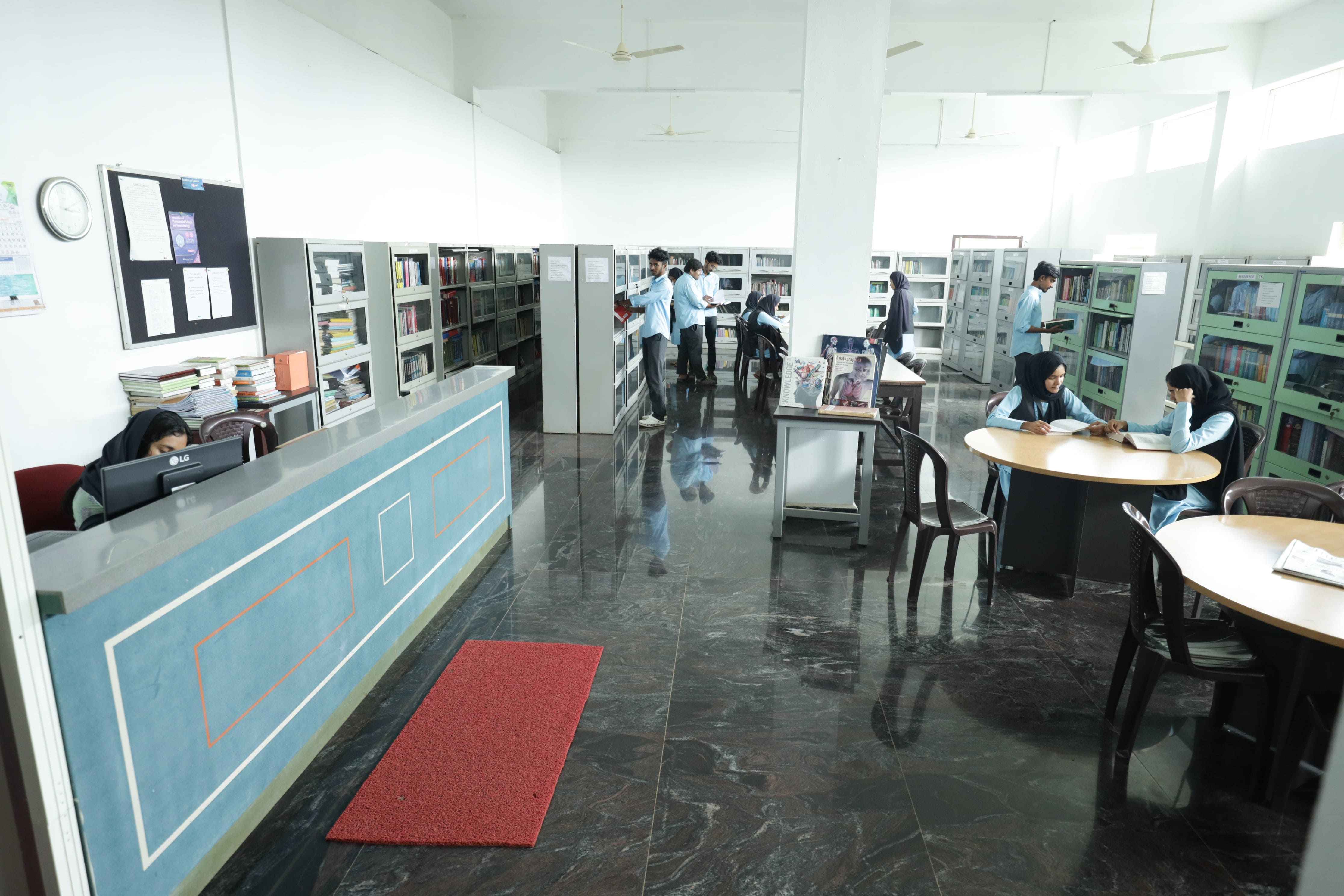 Main Ground
College campuses have playgrounds for students to use for recreation and physical activity. These playgrounds have a variety of equipment, such as swings, slides, climbing structures, and fitness stations. They also have open space for students to play sports or games. College playgrounds can be a great way for students to relieve stress, get some exercise, and have fun. They can also be a great place for students to meet new people and make friends.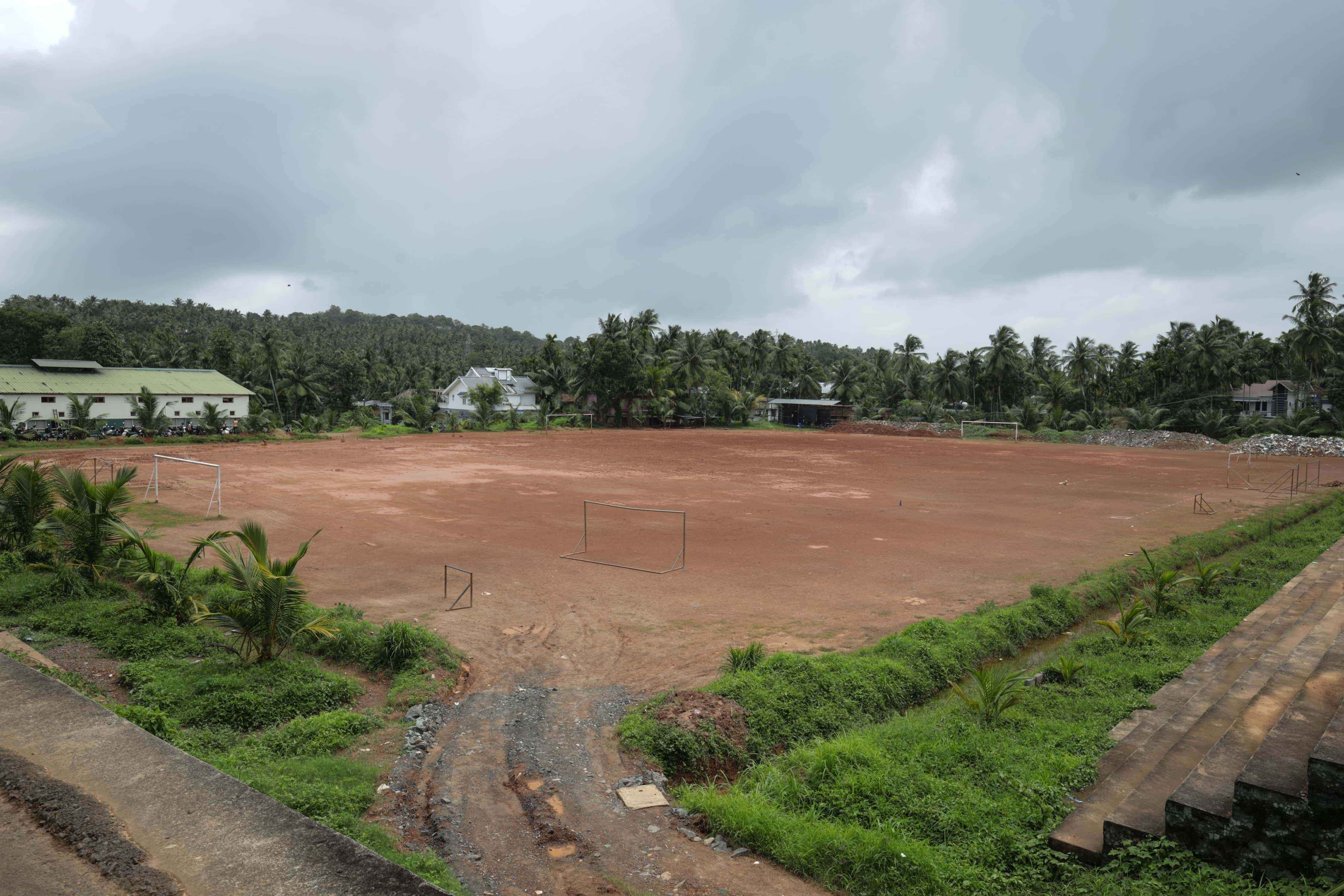 Senior Boys Hostel
Hostel facility is available for Students inside the Campus with all required arrangements. The hostel is easy to access from college and the service is available for 24 hours with the guidance of highly qualified Child care officers. All the needs of students related to academic and others are take into consideration and provide on time best service.